IBM files lawsuit against mainframe migration firm LzLabs • The Register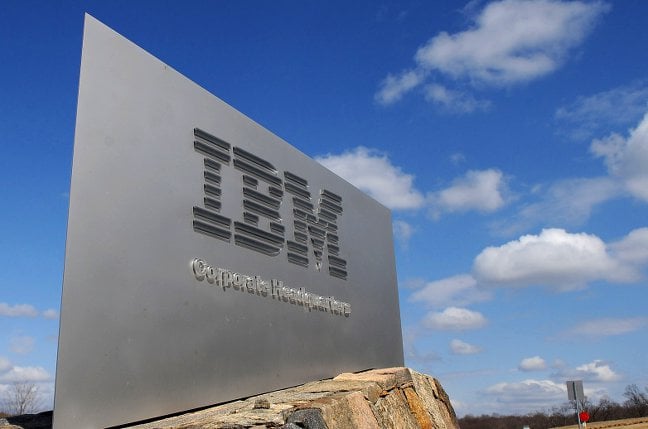 IBM is suing LzLabs, a company specializing in mainframe modernization services, claiming that it violated IBM's intellectual property rights in connection with its mainframe technology.
In a statement, IBM said that LzLabs deliberately misappropriated IBM's trade secrets by reverse engineering, reverse compiling and translating its mainframe software. The case was filed in US District Court in Waco, Texas.
LzLabs provides a platform called Software Defined Mainframe (SDM) which is designed to allow IBM mainframe users to migrate their critical applications to a modern platform – typically a cluster of x86 servers – without having to modify the applications or associated data.
Customers listed on its website include Rogers Communications, MAN Truck & Bus and the Swiss telecommunications company Swisscom, the latter The register has already covered in detail, showing that its technology does indeed appear to deliver what it promises.
According to Waco filing in court [PDF], IBM claims that LzLabs set up a shell company, Winsopia, to license IBM mainframe software from IBM UK, and that the sole purpose was to be able to reverse engineer the software in order to develop its own product, SDM. IBM says LzLabs is marketing this as a plug-and-play replacement for the very IBM products that it claims were obtained in a deceptive manner.
The patents that Big Blue claims LzLabs infringed include two that "describe methods embedded in IBM mainframe instructions that LzLabs is to emulate with or translate to Intel x86 instructions"; two that detail methods of increasing emulation/translation efficiency…"to achieve optimized performance goals"; and one concerning the "translation of IBM mainframe applications in which the IBM programs called by these applications are identified and an x86 replaced for each".
Reverse engineering a product can be a legitimate approach to creating compatible third-party offerings, but many companies frown on this practice and often disallow it as a licensing condition for their product. In this case, IBM argues that LzLabs created a separate entity for the sole purpose of concealing that it was doing so.
IBM goes further and claims that some of the people behind LzLabs already have training in illicit reverse engineering of IBM's mainframe technology.
The court filing says entrepreneur John Moore previously owned Neon Enterprise Software, which was run by his longtime associate Thilo Rockman. Neon ES developed a product that allowed customers to offload processing from standard IBM mainframe processors, thereby reducing the fees customers owed IBM for running its software. This required changes to mainframe systems that were in direct violation of customers' contracts with IBM, the company said.
This culminated in an earlier court case, which ended with Neon having to cease distribution of certain software products and certain key employees being banned from reverse-engineering, reverse-compiling or translating software. IBM specific.
IBM said in its current lawsuit, it is seeking relief that includes an injunction against LzLabs to prevent further unlawful use of IBM's intellectual property and trade secrets.
We asked LzLabs to comment and will update the article if they respond. ®